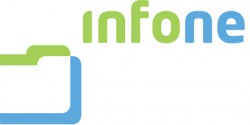 Already a partner for GOW2011, The Alliance of Access to Information and Training Community Centres  (AAITCC) is again the Moldovan national partner for Get Online Week 2012.
The alliance will involve 47 telecentres in NGO's, libraries and schools. Planned activities are seminars about e-services, conferences, hands-on trainings & demonstrations and workshops & introductions to the internet. AAITCC will also organize training courses and e-learning, a photo contest, a contest of video clips, an Open Doors Day in community centers and a web conference.
The campaign will be announced through a press release and promoted during a programme broadcast by a national radio station, via our network of telecenters, via e-mail, newsletter, facebook, twitter, slideshare.net, youtube.com, vimeo.com etc. AAITCC will also publish several articles in local and regional media.
They expect to reach about 5.050 people during the campaign's week.
Contact: Mr. Victor Koroli, Executive Director